Without Worries
You have your attendance under control.
Simple and Fast
Everything can be done over the phone – anytime & anywhere.
Paperless
With just a few taps on your mobile phone, everything is taken care of.
Whenever Needed
24 hours a day, 7 days a week and always up to date.
Managing Attendance from Everywhere
Simple recording of attendance activities and clear reports will be appreciated especially by companies that have employees in the field, who need to register their attendance outside the workplace.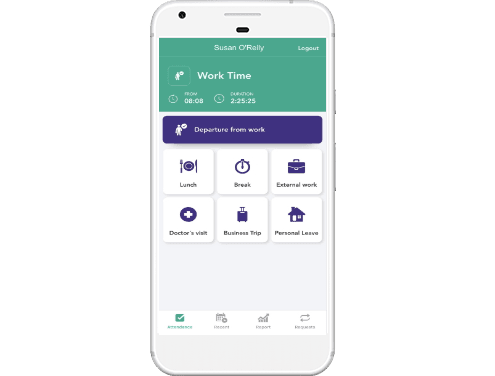 Main Menu
The top green bar shows the current status of the user, along with information on when the status was last changed and how long it has been since the attendance status change. At the bottom of the screen are individual attendance events that you can select from.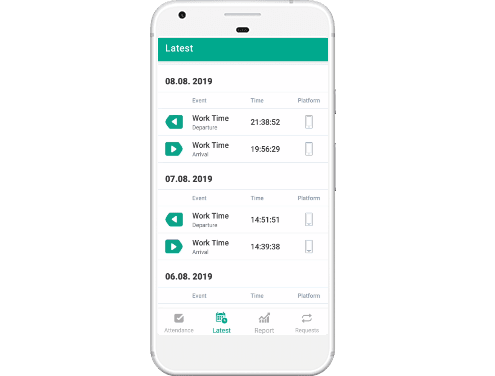 Reports
The app allows to quickly overview most recently recorded attendance events.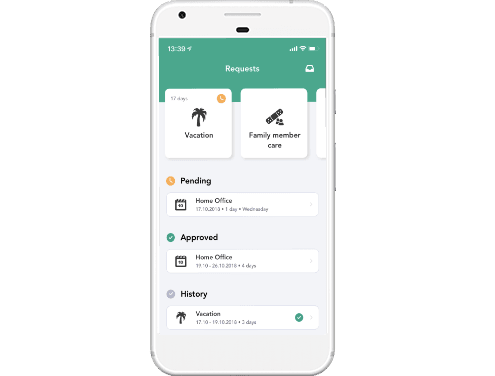 Up-to-date Overview
Whenever needed, the user has an overview of the current entitlements for leave at hand.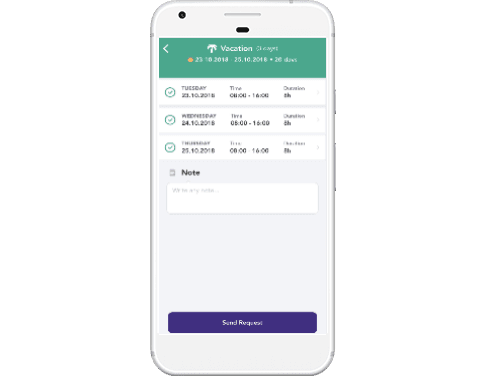 Requests
Users can apply for a vacation or work from home quickly and conveniently with just a few taps on their mobile. Likewise, superiors can approve the requests immediately via Finger Mobile.
Download Fingera Mobile app for iOS and Android:
Registration into Time & Attendance System in a Minute
Forget the time-consuming transcription of data from paper documents and register a new employee in the attendance system quickly and conveniently.
Watch video
We can help your business
Our solution is tailored to your needs, so whether you are a small, medium, or large business, Fingera can help you.