References
Our attendance system is used by a wide range of companies - ranging from gourmet businesses to hotels and universities.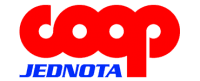 Attendance system for 57 retail outlets.

One of the largest publishing houses uses Fingera for employee attendance records.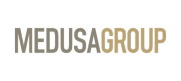 A large network of bars and restaurants.

A well-known Slovak food business uses biometric attendance records.
This engineering company founded 20 years ago, uses Fingera to help it record and process attendance for more than 500 employees.

Fingera opens turnstiles and records the attendance and holidays of employees of this online electronics store.

This iconic Slovak brewery in Banská Štiavnica also takes advantage of the Fingera biometric attendance system.

Town of Levice
The Fingera attendance system also runs flexitime at public sector offices.
"Managing a large number of staff working in different locations is quite challenging. Thanks to Fingera, this process has been simplified. A simple reporting tool saves us time spent compiling different Excel spreadsheets in the past." MARSANN IT | IT company
"Fingera has greatly simplified the process of attendance recording and markedly reduced the administrative burden in particular. The attendance of all employees, including those at branches, is processed centrally, saving a lot of time and paperwork. Our technicians and service managers appreciate the ability to conveniently record their hours in a mobile app." Techem | Supplier of energy services
"Fingera has simplified and accelerated all the processes associated with attendance, with added value from the user-friendly and convenient processing of holiday requests, recording visits to doctors, etc. Thanks to the approval system, the recording and processing of absences are much clearer and more organized." COOP Jednota Slovakia | Retail chain
ARIETE Automotiv
"With Fingera, we now have a quick overview of our employees. The simple and easy-to-use interface gives our employees access to their attendance at any given time. What's more, if I don't know something, I have quick phone support at hand, which makes Fingera a big help for me." Tibor Kliment | Branch Manager
EMPATE a.s.
"Before Fingera, we had used a different attendance system. After its implementation, I was immediately impressed by how clear and fast Fingera's system is without the need for additional installations working online. Now, I can look at Fingera's mobile app and know who's at work, and with whom I can work with. Attendance is done in one click, enabling the administrative staff to perform other tasks. Fingera works how I imagine this kind of system is designed to be." Michal Šmidrkal | Owner
More than 1200 happy clients