Medium-Sized Company
120 total employees - 30 of whom are in administration and 90 are in manufacturing
Situation
A medium-sized manufacturing company employs both administrative and production staff. The director of the company needed to have an overview of the attendance of the admin staff while monitoring entry into the production hall.
Our Solution
Innovatrics has installed an attendance terminal for the administrative staff, an access unit for entry to the hall, connecting them through an existing LAN network with the server. Office staff are logged in to the attendace terminal, whereas factory workers have controlled access to the production hall through an access unit. Both devices are synchronized through a server that performs the entire system administration and setup.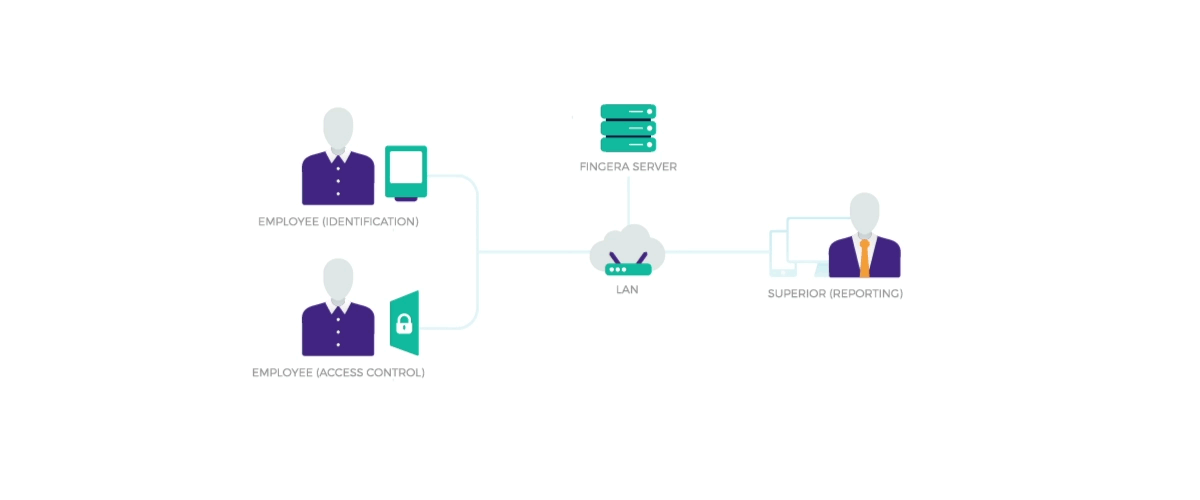 We can help your business
Our solution is tailored to your needs, so whether you are a small, medium, or large business, Fingera can help you.
For small companies
You don't need to be big to be innovative. Our sophisticated technology works even with smaller budgets.
See more
For large companies
Small company = small problems, big company = big problems? With Fingera, absolutely not! You can keep a precise overview, even with a large number of employees.
See more