Large Company Copy
500 employees across 12 locations
Situation
The owner of this home furnishing retailer wanted to have a centralized overview of attendance at all branches. At the same time, he wanted to solve the problem of "buddy punching", where employees use smart cards other than their own to record attendance for their colleagues.
Our Solution
Innovatrics began by installing the most appropriate solution for each branch. Smaller branches only required one terminal, whereas larger branches had multiple terminals connected to the server. All branches were synchronized to the main server at HQ, where setup and administration were managed. Thanks to Fingera, the issue of "buddy punching" has been solved.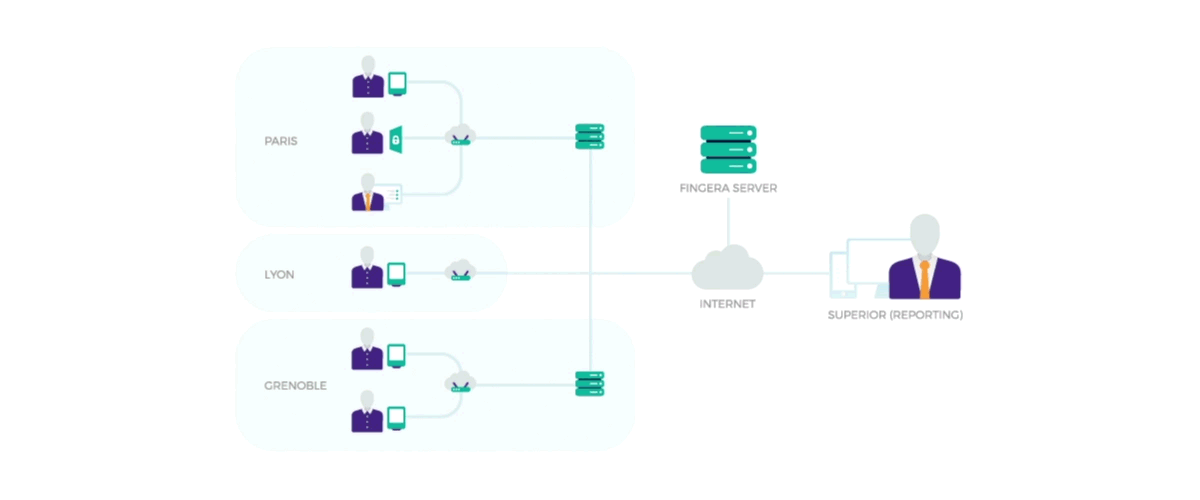 We can help your business
Our solution is tailored to your needs, so whether you are a small, medium, or large business, Fingera can help you.
For small companies
You don't need to be big to be innovative. Our sophisticated technology works even with smaller budgets.
See more
For medium-sized companies
Have you grown and now is the time to optimize and streamline your processes? Fingera saves you and your staff considerable time and effort.
See more